Rincon County Park Beach
Rincon County Park Beach is located on the border of Ventura and Santa Barbara County between the busier main beaches of Ventura and Carpinteria. Access to the beach is just a short walk from the highway. At the beach, you will find lots of driftwood, seashells, washed-up seaweed, and dogs! It's the perfect beach to hang out and chill, maybe pick up some driftwood and enjoy the view.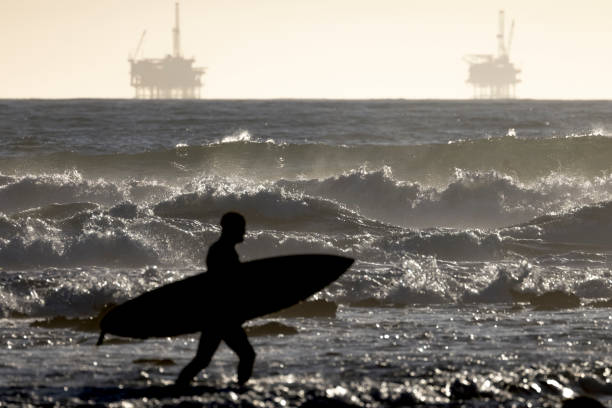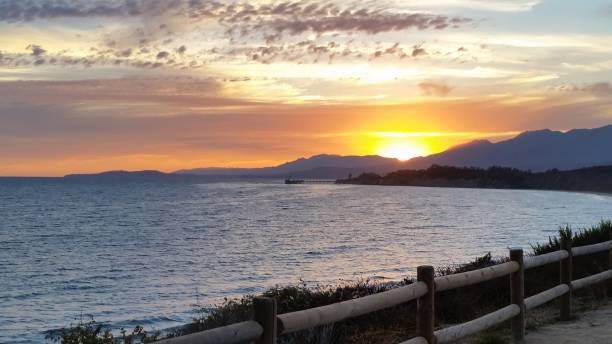 This beach is on the north side of the famous Rincon Point, a surf spot known as the Queen of the Coast, for its well-formed waves and long rides. Rincon is ranked at number 24 according to the book "100 Best Surf Spots in the World".
Carpinteria Beach
Carpinteria State Beach offers miles of beautiful wide dry sand. With terraced bluffs and dune areas, camping, and waves for surf fishing, swimming, and tide-pool exploring. It is popular with families and swimmers because the soft waves and gentle slope of the ocean floor make it safe.

Seals and dolphins can be seen in the area and, although rare, gray whales too! The Coastal Vista Trail follows along the beach providing hikers/bikers miles of unspoiled views. Lastly restrooms are open and lifeguards are on duty in the summer and there is plenty of food nearby in downtown Carpinteria.
Miramar Beach
Miramar Beach is a beautiful narrow sandy cove that is usually less crowded than competing Montecito beaches. Quaint homes and the Rosewood Miramar luxury resort surround the beach. Access is from San Ysidro Road, where steps lead to the beach.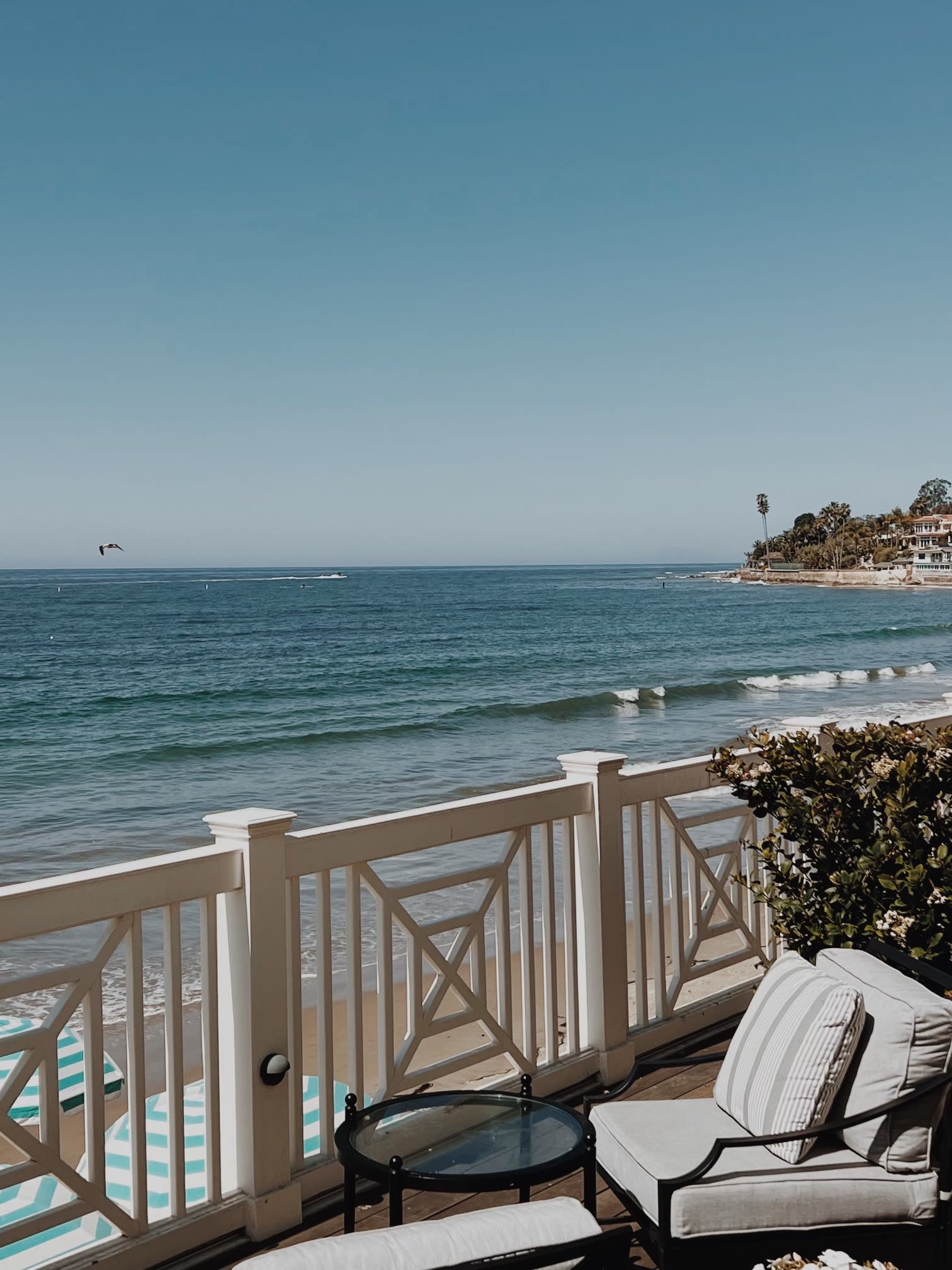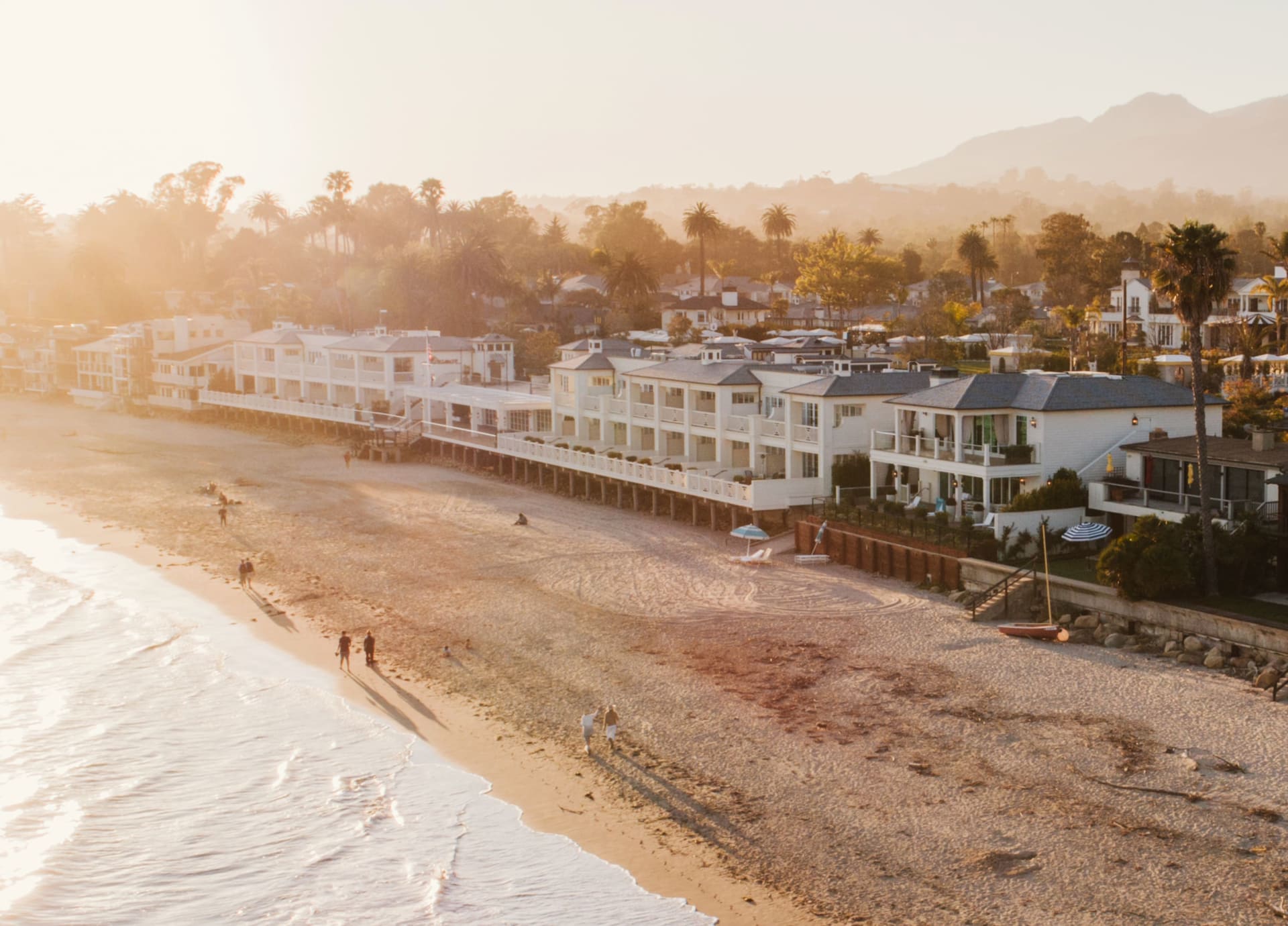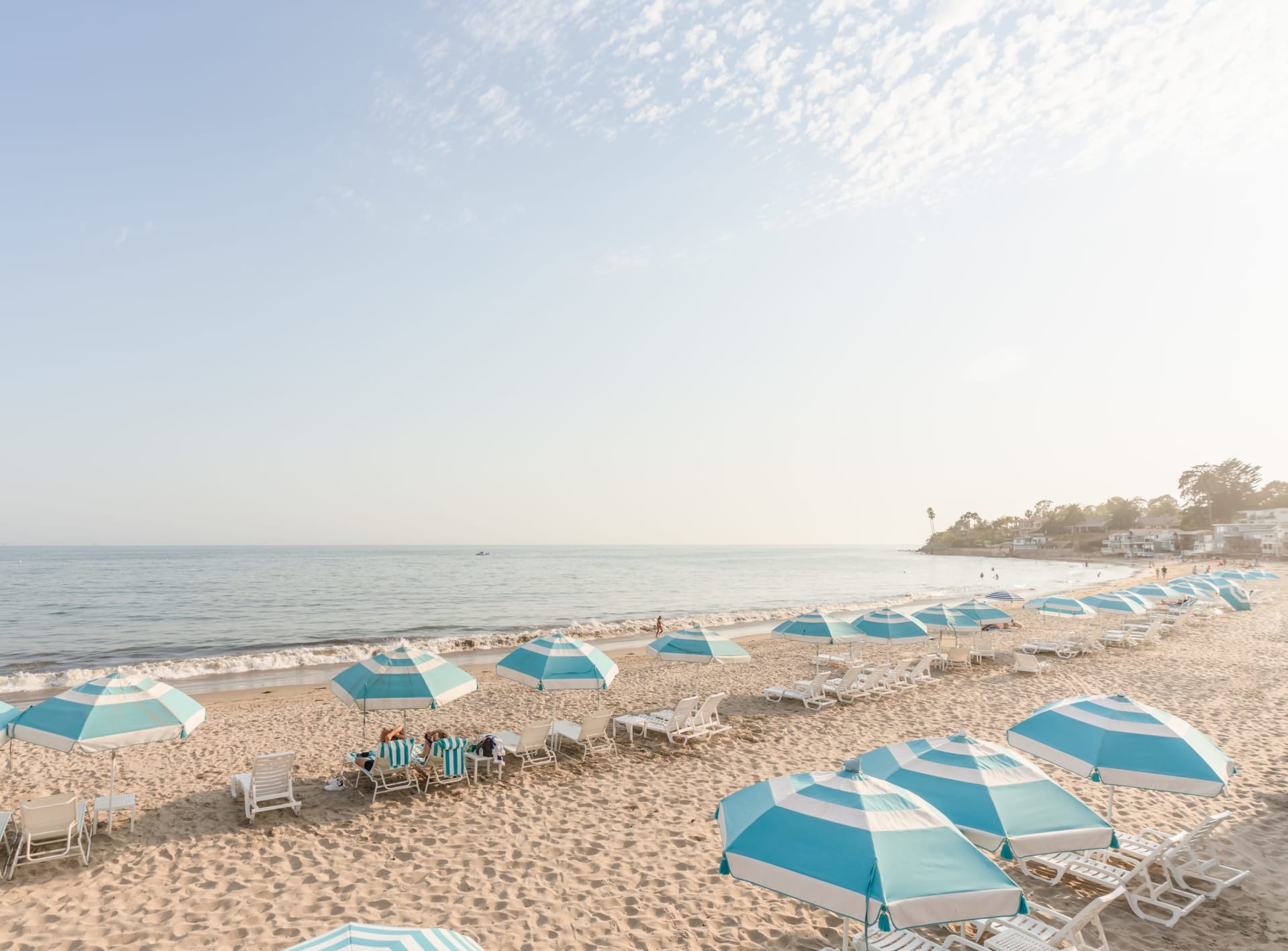 Although there are no facilities, the beach is perfect for long walks, amazing views, and when conditions are right, surfing at Miramar point. From Miramar Beach, you can walk east to Fernald Point Beach and Shark's Cove, or west to Hammond's Beach and Butterfly Beach. After walking for a bit, one can head up to the hotel for wine on the deck and watch the sunset!
Butterfly Beach
Butterfly Beach is a small secluded beach located along Channel Drive in Montecito. Calm waves make it a popular spot for swimmers and locals. The beach sticks out into the ocean offering beautiful sunsets and views of Carpinteria to the East and Santa Barbara to the West.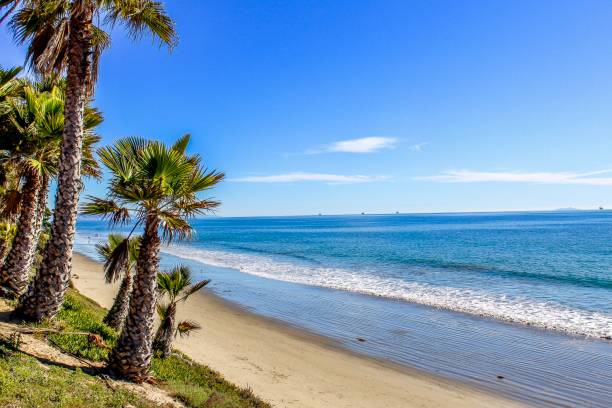 The sandy part of the beach can be thin during high tide, however, there is a nice grassy area behind a long sea wall with stone railings. There are no public facilities at Butterfly beach but Coast Village road, which has many shops and restaurants, is just a short walk from the beach.
East Beach
East Beach spreads along the heart of Santa Barbara's waterfront, located across Cabrillo Boulevard from hotels, restaurants, and shops. Just east of Stearns Wharf, East Beach extends 1.6 miles to the Andree Clark Bird Refuge.
A variety of popular events, especially Volleyball tournaments, draw large numbers to East Beach.
Leadbetter Beach
Leadbetter Beach is a long stretch of sand from Shoreline Park around the harbor. Probably the most popular beach in Santa Barbara, Leadbetter is very family friendly with sidewalks, barbecues, and lifeguards on duty during peak times.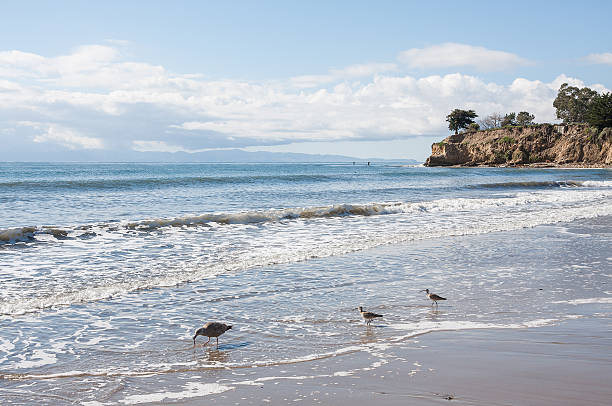 The steady winds and open waters attract windsurfers and kite boarders and mellow waves make it a great place for beginner surfers to learn and get comfortable.
Goleta Beach
Goleta Beach is located right next to the University of California Santa Barbara and the Santa Barbara Airport. A 29-acre grass park with grills, bathrooms, picnic tables, a kid's play area, and a paved bike path runs along the sandy beach.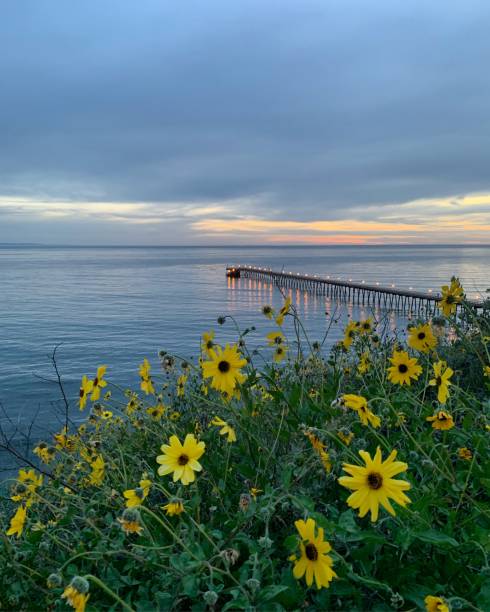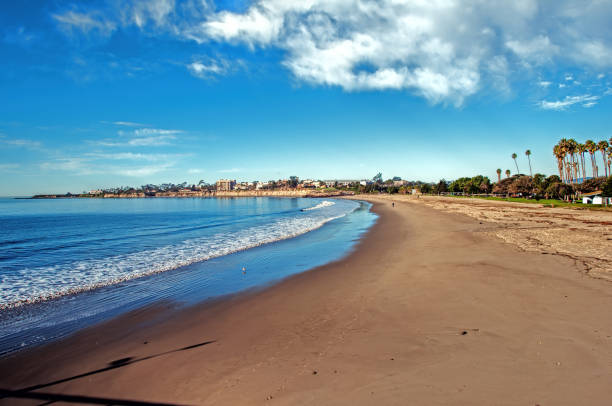 Other amenities include the Beachside Bar Cafe, a 1,500 ft. fishing pier, volleyball courts, horseshoes, and seasonal lifeguards.
Haskell's Beach
Named after our very own Eric Haskell's dad, Haskell's Beach is in western Goleta at the base of the Bacara Resort.
Eric's dad, Mike Haskell, lived with his parents up on Farren Road where the beach, formally Tecolote, was practically in his front yard. Mike managed to get a key to the locked gate and discovered some fun surfable waves there. He soon started bringing his buddies down to his secret spot and since he had the key nobody went without him, thus it was referred to as Haskell's beach. The name stuck.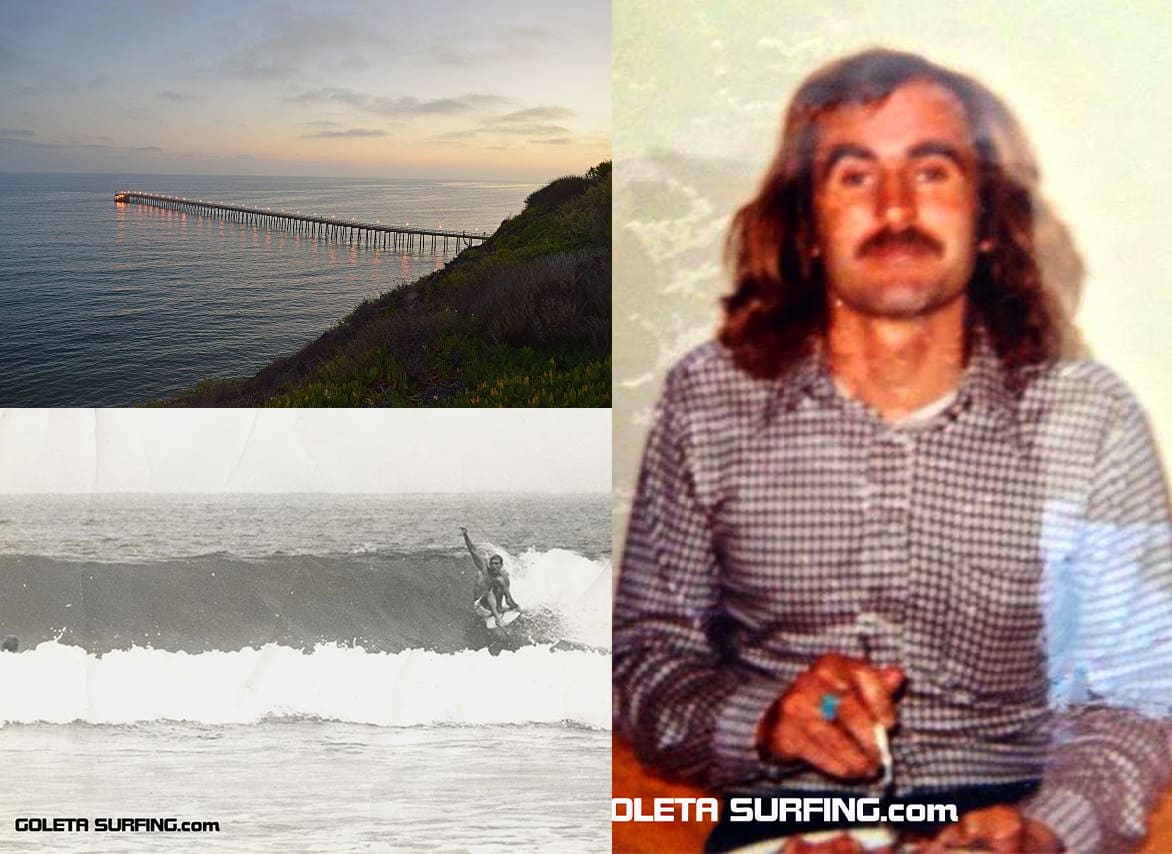 Today, rather than calling up Eric's dad, you can access the beach via a parking area for public use. A wide easy-graded path leads to a small park-like area with grass, picnic tables, and the "Beach House", which has restrooms, showers, and a shaded alcove just above the beach.
El Capitán
Farther up the coast sits a beautiful beach that fronts a large and popular campground. El Capitán State Beach has a sense of getting away without being that far from the city.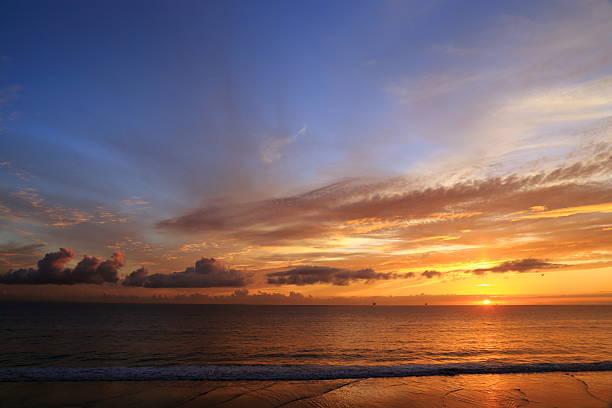 In addition to a sandy beach, El Capitán State Beach offers visitors tide pools, swimming, fishing, picnicking, and lots of camping. Surfers ride the right-hand break on the east side of the point when conditions are right.
Refugio Beach
Located just half an hour (20 miles) west of Santa Barbara, Refugio State Beach offers a unique landscape and calm oasis for families and outdoor enthusiasts. The south-facing sandy beach is partially protected by a cove with grass and palm trees; catering to peaceful picnics, coastal fishing, and unforgettable kayaking.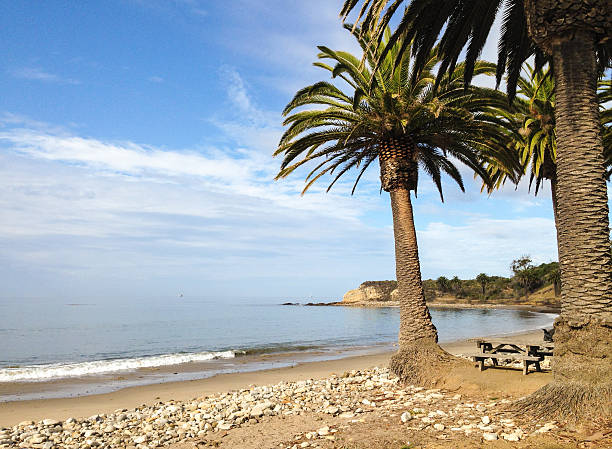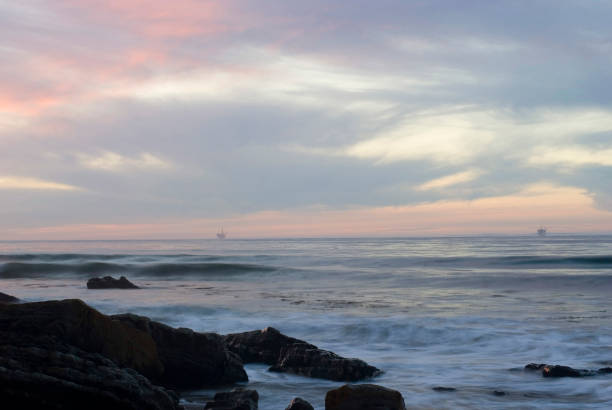 The 1.5 miles of beach offers plenty of sand and surf additionally hiking and biking trails also surround the beach.
Jalama Beach
Located about an hour from Santa Barbara, Jalama Beach Park and Campground is a secluded park where visitors can unplug and relax in nature. With over 100 campsites, 7 fully-equipped cabins, a general store, and spectacular ocean views, Jalama has everything you need to enjoy the great outdoors. Often subject to high winds and rough surf, Jalama Beach is also a popular spot for experienced surfers.
On the way along Jalama Road, you'll see working ranches, vineyards, and hillside vistas around every bend, culminating in a rugged Central Coast overlook, before heading down to the beach. Reservations can be made online for tent sites, hookups, cabins, and group areas.