Below is a list of some drought-resistant trees. The list focuses on native plants that are most sustainable and other drought-resistant trees that can adapt to the climate of the area. The article then highlights eight trees that are suitable for Southern California, including the Western Rosebud, California Fan Palm, Shademaster Honeylocust, Brisbane Box, and California Junipers with their features and benefits. Despite not being native to California, some trees from similar climates, like the Brisbane Box, can thrive in Southern California.
1. The Western Rosebud
The Western Rosebud is a remarkable tree that thrives in the distinct climate of Los Angeles. It surpasses expectations in both sustainability and aesthetics, meeting almost every requirement. Besides its ability to withstand drought, it also resists the Oak Root Fungus that poses a threat to several indigenous plants. This tree naturally thrives in the foothills and adapts effortlessly to various soil types.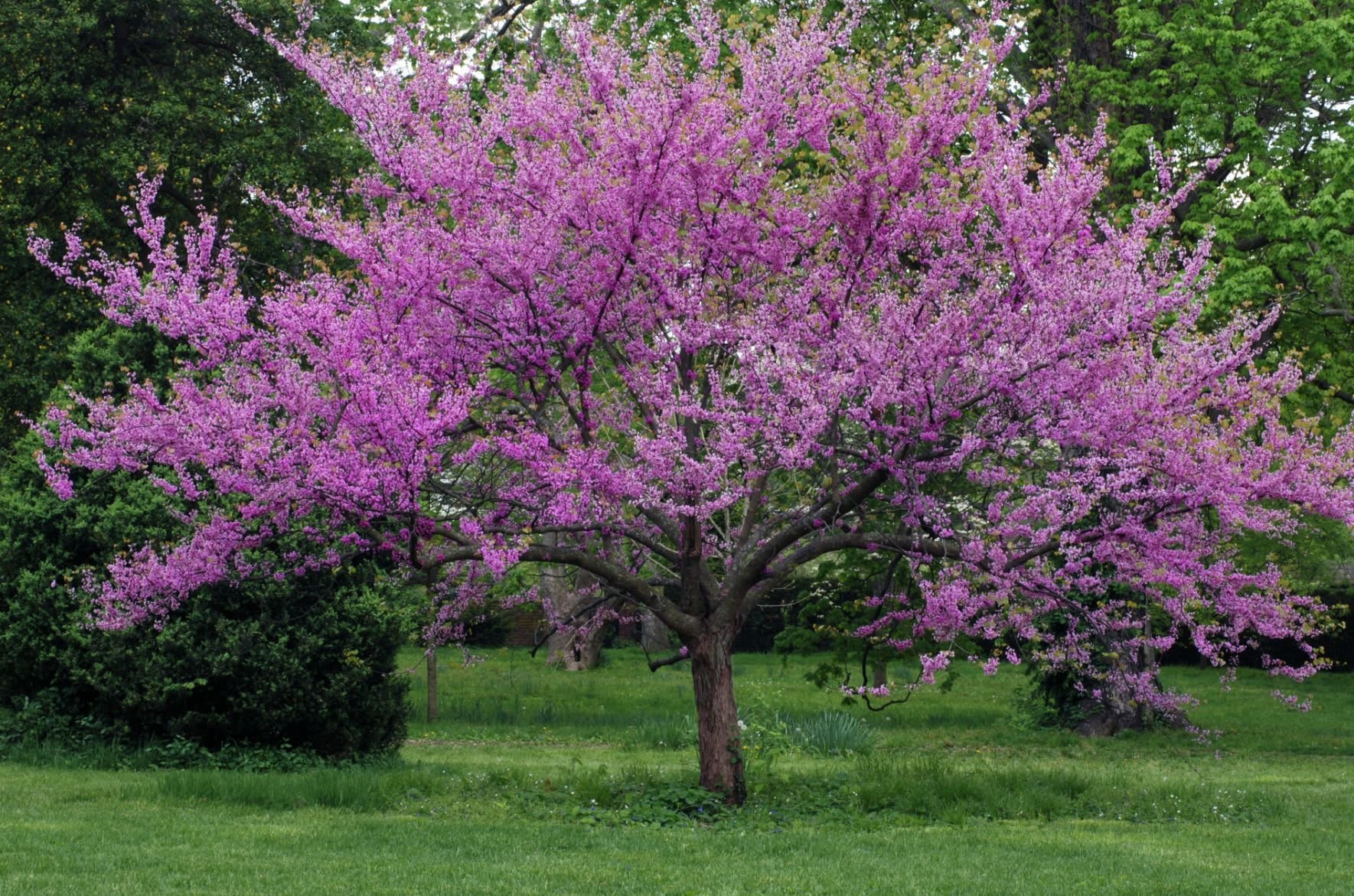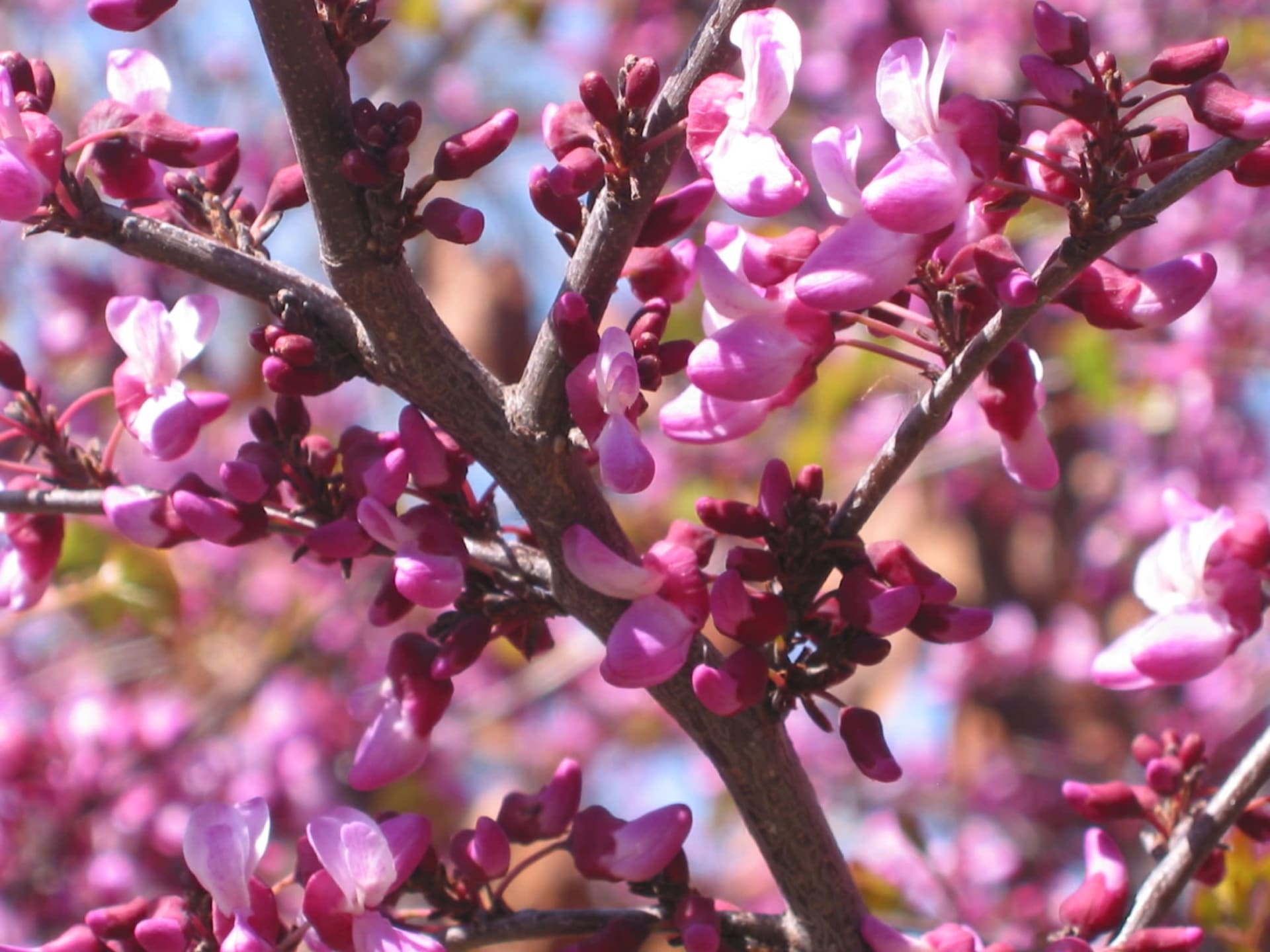 Wester Rosebud Features:
California Native Tree

Resists Most Types Of Pests

Resistant To Oak Root Fungus

Highly Tolerant To Drought Conditions

Friendly To Hummingbirds & Gold Finches

Adaptable To Many Different Types Of Soil

Produces Beautiful Magenta & Pink Flowers

Supports Pollinating Insects Like Bees & Butterflies
2. The California Fan Palm
The presence of Palm Trees is an unmistakable feature of the landscape in Los Angeles. However, it may come as a surprise to many that the majority of Palm species found in the area are not indigenous to California. The sole exception is the California Fan Palm, which has evolved to thrive in this region. Interestingly, these Palm Trees display a remarkable resilience to wildfires, with evidence showing that they can even develop stronger root systems in response to such events. Although they do require some watering, the California Fan Palm is able to endure prolonged periods of drought and can survive with limited access to water.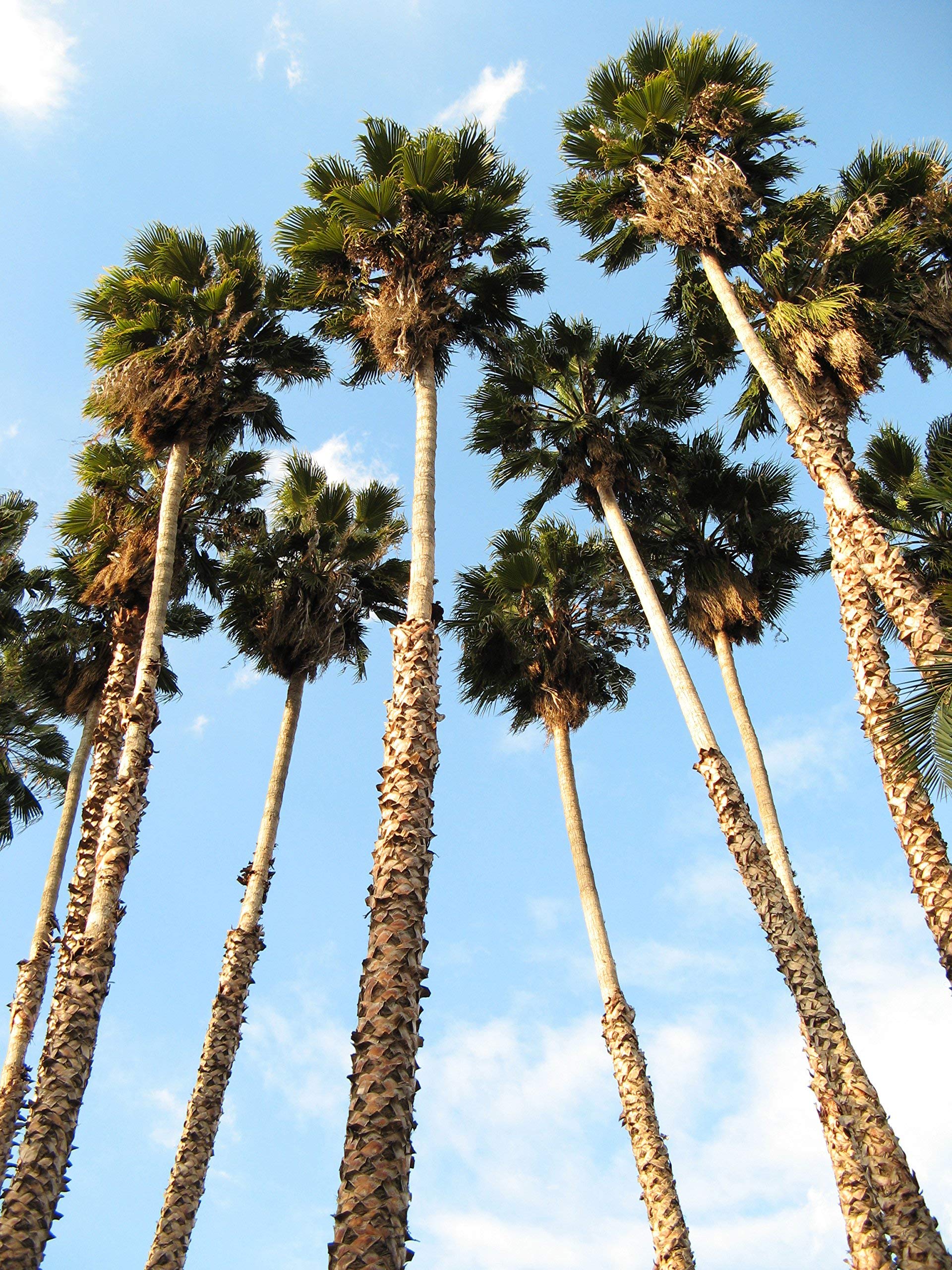 California Fan Palm Features:
Tolerates Acidity

Survives Most Floods

Attracts A Variety Of Birds

Grows Well In Sandy Soils

Survives Hot & Cold Temperatures

Uniquely Suited To Survive Wildfires

Benefits From Watering But Can Survive Droughts

Grows Up To 50 Feet Without Requiring Much Space

The Only Species Of Palm Tree That Is Native To California
3. The Shademaster Honeylocust
The Shademaster Honeylocust may encounter challenges with flooding, yet it can flourish in dry soil and endure drought conditions. These trees are remarkably undemanding and their leaves form a natural mulch that blends seamlessly into the surroundings.
As expected, these trees provide excellent shade while allowing filtered light to penetrate through to the plants underneath. They are compatible with pavement, making them ideal for street planting.
Although not indigenous to California, they are native to North America and typically thrive in Southern California.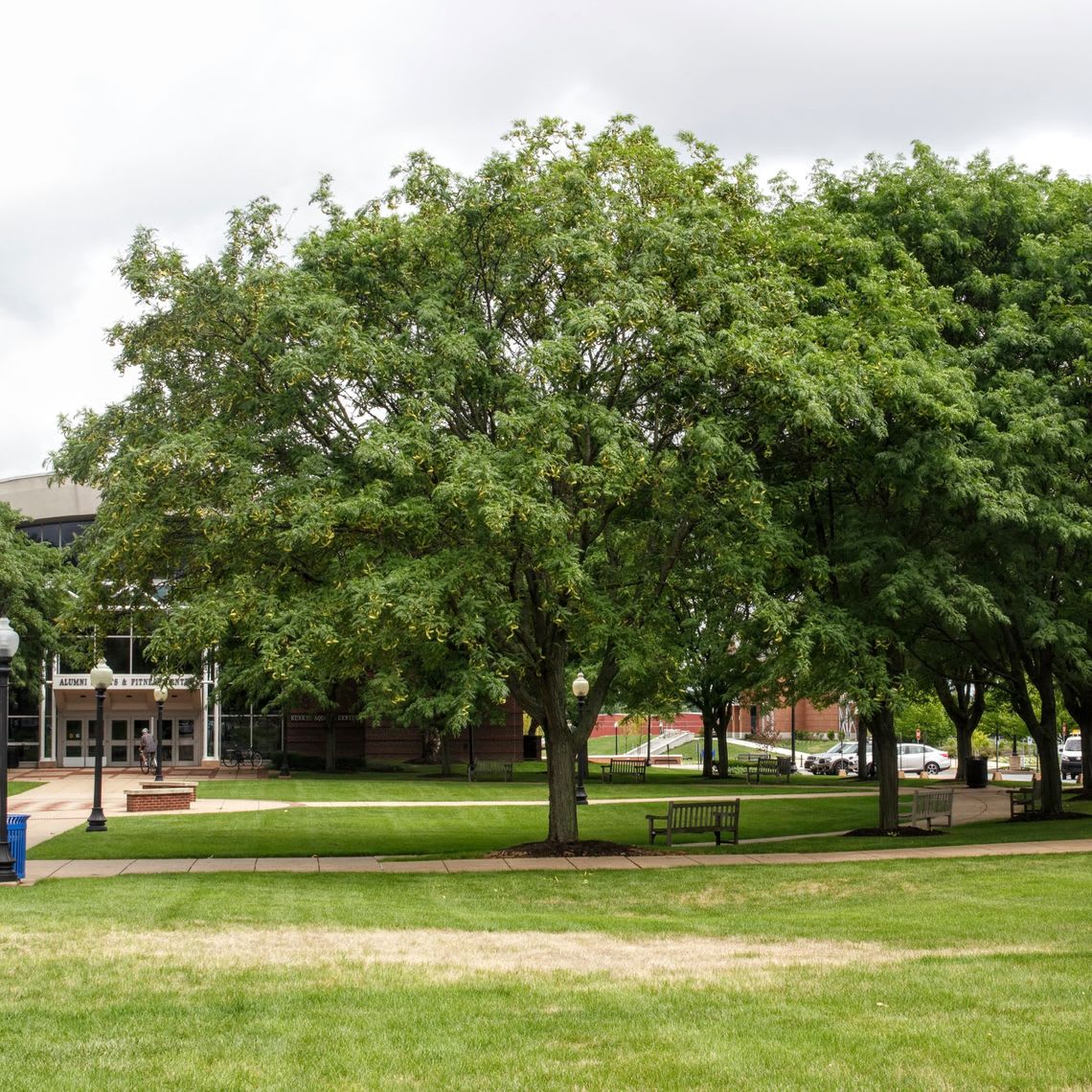 Honeylocust Shademaster Features:
Grows Fast

Attracts Bees

Tolerates Acidity

Fern Like Foliage

Low Maintenance

Excellent Street Trees

Native To North America

Tolerant Of Heat & Drought

Provides Beautiful Filtered Light
4. Brisbane Box
The presence of Australian trees on this list may seem unusual, but the Southwestern Region of Australia shares a Mediterranean climate similar to that of the Southwest of the United States, making them a suitable option for both regions. The Brisbane Box, in particular, produces stunning flowers, but may not thrive in areas with high fog or frost. However, it is ideal for warm areas with arid soil. Additionally, it is highly tolerant of smog and can help purify the air, which is a much-needed feature in Southern California where heavy freeway traffic contributes to elevated smog levels. While the Briz Box is often used as a street tree, it can leave some debris on parked cars, and it requires 15-20 feet of growth space.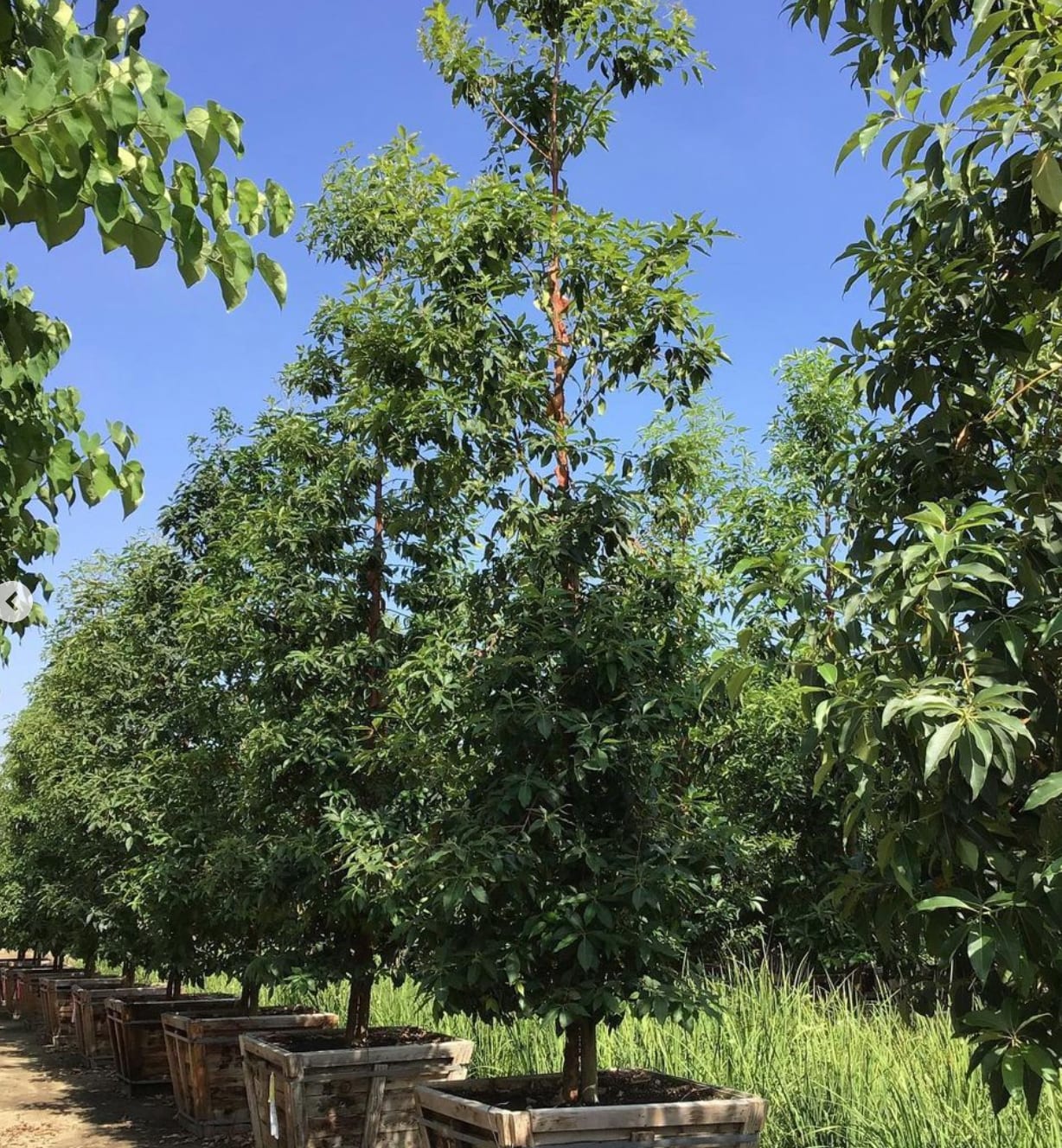 Brisbane Box Features:
Combats Smog

Ideal For Dry Soil

Excellent Tree Structure

30-50 Height At Maturity

Produces Beautiful Flowers

Some Difficulty Surviving In Frost & Fog
5. California Junipers
Choosing a California Juniper is a great option if you prefer a smaller tree. Although it needs sufficient water during its establishment period, it becomes highly drought-resistant once matured. This species typically grows as a shrub before eventually reaching tree height, and it produces beautiful blue berries that not only add to its aesthetic value but also attract wildlife.
California Juniper Features:
Resists Acidity

Native To The Southwest

Does Not Require Watering Once Established

A Modest Evergreen That Stays Shrub Sized For Some Time

Produces Lovely Blue Colored Berries That Attract A Variety Of Wildlife
6. California Holly Trees
The California Holly Tree, also known as A Christmas Berry Tree, is an iconic symbol of Los Angeles and the inspiration behind the name of Hollywood. While it begins as a shrub, it eventually grows into a tree and produces stunning red berries that are edible when cooked. The tree also features white flowers that attract bees and butterflies. Moreover, it requires no fertilizer, helps prevent soil erosion, and can withstand prolonged periods of drought.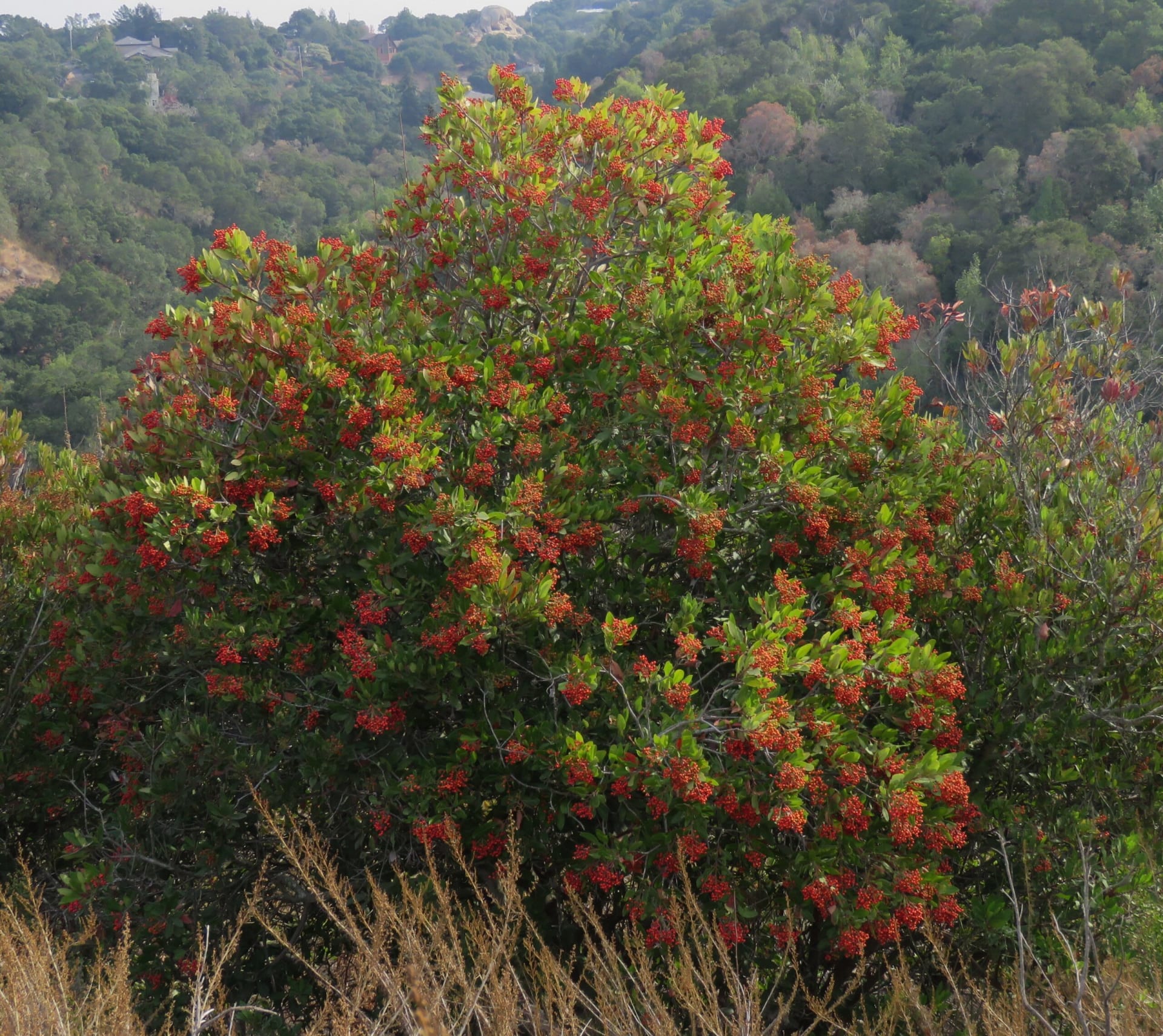 California Holly Features:
Requires No Fertilizer

A Broadleaf Evergreen

Excellent Erosion Control

Extremely Drought Tolerant

Native To Coastal California

Produces Distinct "Christmas Berries"

White Flowers Will Attract Bees & Butterflies

Often Appears As A Shrub But Can Grow 8-30 Feet Tall
7. The Australian Willow
Similar to the Brisbane Box, the Australian Willow is indigenous to the Southwestern Region of Australia. It requires minimal upkeep, provides ample shade, and becomes highly drought-resistant once it takes root. Its adaptability to a wide range of soil types, combined with its non-invasive root system, makes it an ideal choice for street planting. At maturity, it can grow up to 30 feet tall and makes for a magnificent sight.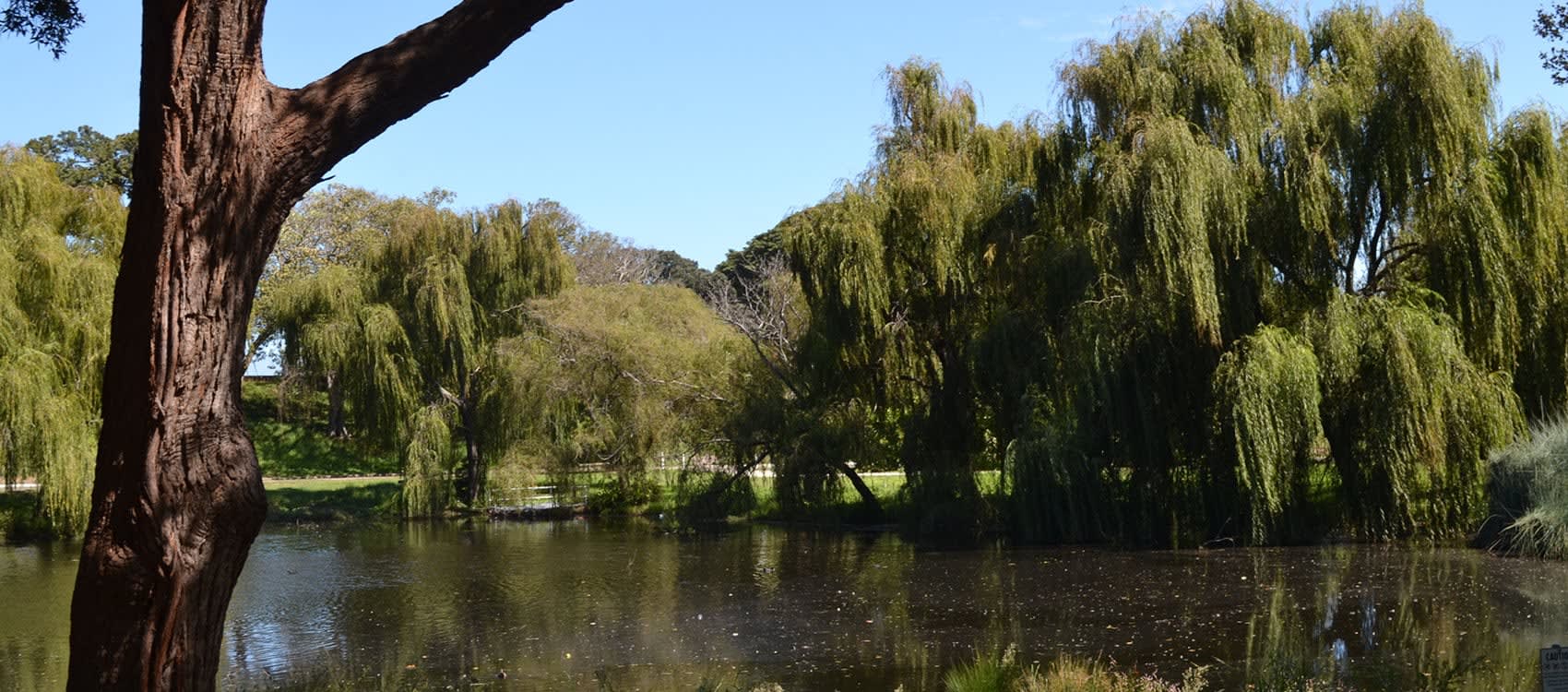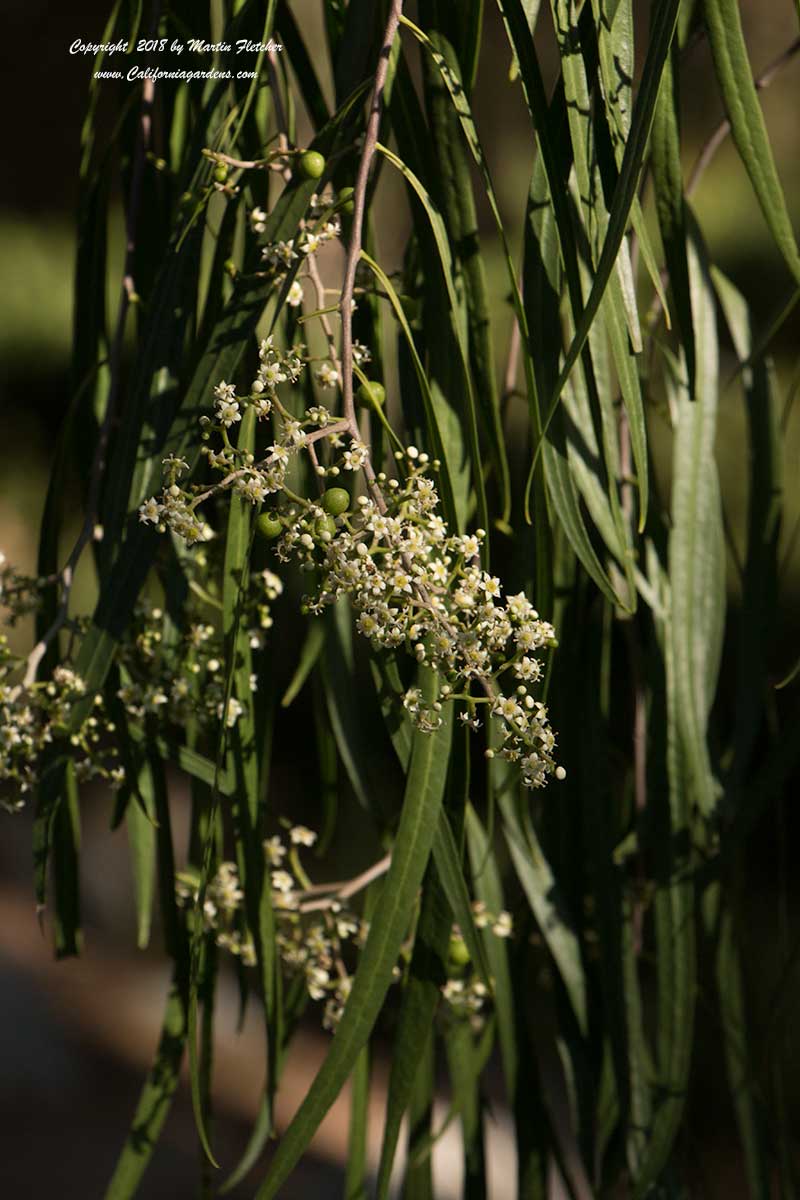 Australian Willow Features:
Great For Shade

Low Maintenance

Non-Invasive Roots

Excellent As A Street Tree

Ideal For Both Coastal & Dry Climates

Versatile For Many Different Types Of Soil

Native To The Mediterranean Climate Of Southwest Australia

Often Grows To 30 Feet In Maturity Without Requiring Much Space